May 31 2021
Sankashti Chaturthi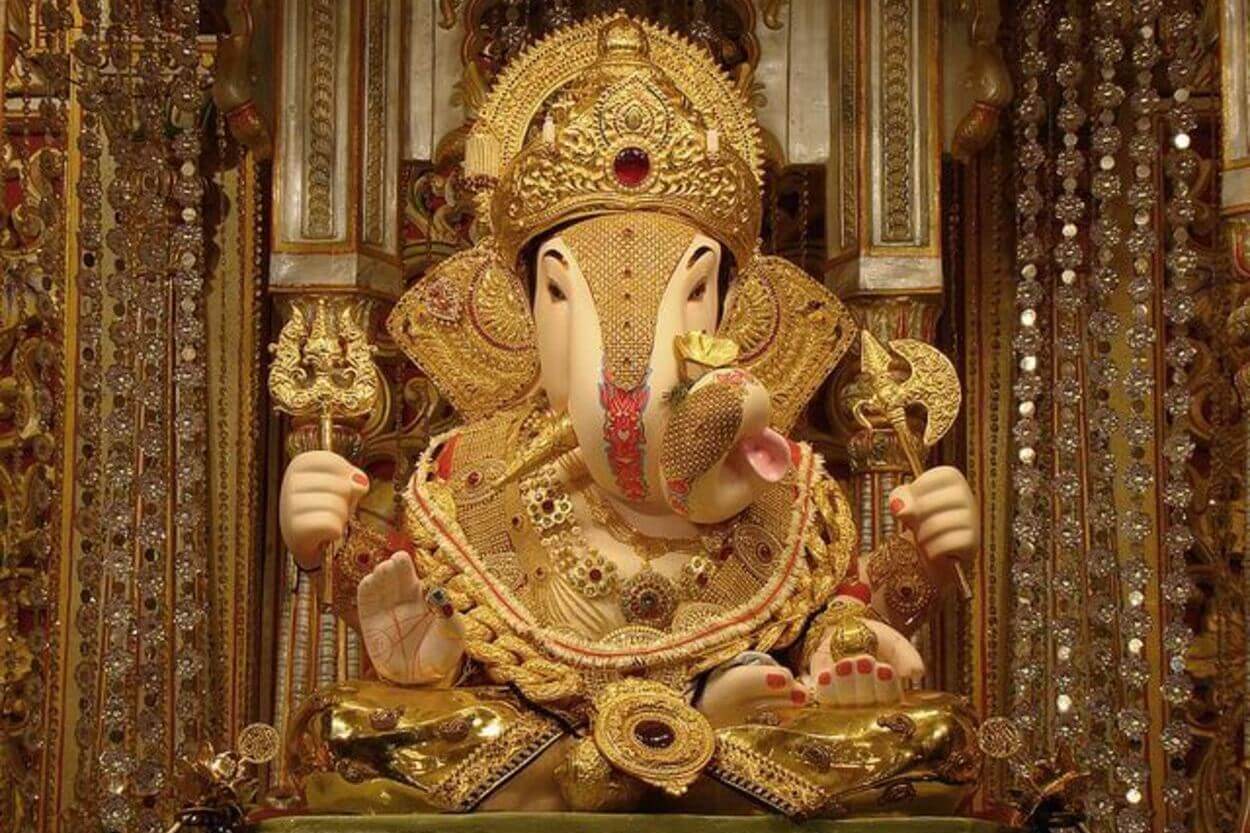 June 2021 Sankashti Chaturthi Date and Timings for the UK
Krishnapingala Sankashti Chaturthi in UK – Sunday, June 27, 2021
Moonrise on Sankashti Day – 11:56 PM
Chaturthi Tithi Begins – 11:24 AM on Jun 27, 2021
Chaturthi Tithi Ends – 09:46 AM on Jun 28, 2021
Sankashti is a festival devoted to the benign Elephant God or Lord Ganesha. Sankashti Chaturthi is an auspicious festival for Hindus, celebrated in honor of Lord Ganesha. On this day, devotees worship Lord Ganesha to overcome their hurdles in life and to come out as an achiever in difficult times. Sankashti Chaturthi' falls after Puranmasi or on the full moon day during the Krishna Paksha, It is also known by the name of "Sankat Hara Chaturthi" in some regions. while the 'Vinayaka Chaturthi' falls after Amavasya or on the new moon day during the Shukla Paksha. The most promising and auspicious Sankashti Chaturthi is known as the Angaraki Chaturthi. To know more about Sankashti Chaturthi, contact our Hindu priest pandit ketul Joshi. He explains more about the importance of this type of Hindu festival.
The word "Sankashti" comes from Sanskrit and implies "freedom from difficult times". The word 'sankashti' has a Sanskrit origin and it implies 'deliverance during difficult times' whereas 'Chaturthi means 'fourth day or the day of Lord Ganesha'. Therefore on this propitious day, devotees worship Lord Ganesha to help them overcome all the obstacles in life and come out victorious in every tough situation.
Sankashti Chaturthi Means 'Streamlined Success'
As per Hindu Panchang, the fourth day after the full moon and the fourth day after the new moon is observed as Chaturthi. So, there are two Chaturthi namely, Vinayaka Chaturthi and Sankashti Chaturthi. When this festival falls on Tuesday, then it is known as Angaraki Chaturthi. People in India celebrate this Hindu festival with great pomp and show. In Tamil Nadu, the festival is famous as Sankatahara Chaturthi.
Vinayaka Chaturthi, widely popular as Ganesh Chaturthi starts on the fourth day of the Hindu lunisolar calendar month Bhadrapada. The festival is celebrated with the installation of Ganesha clay idols, especially in homes and office places. Vedic hymns, offerings, prayers, sweets, and fast observe for 10 days.
The Significance of Sankashti Chaturthi
On the sacred day of Sankashti Chaturthi, there is a special significance in sighting the moon. The ardent devotees of Lord Ganesha believe that by praying to their deity with dedication, especially on the Angarki Chaturthi day, all their desires will be fulfilled and they will lead a prosperous life. Childless couples also observe the Sankashti Chaturthi vrat to be blessed with a progeny. It is believed that all the wishes and dreams come true if one prays on this auspicious day with pure heart and soul. Hence, observing fast and performing rituals on Sankashti Chaturthi proves to be highly beneficial.
The day is considered to be auspicious because, on this day, Lord Shiva declared his son Ganesha the most superior among all gods. Hence, this is the reason, Sankashti Chaturthi is considered as one of the auspicious fasts observed by women for the betterment of the family.
From removing all your obstacles to finally blessed you with wisdom and bliss, the deity is responsible for partaking in all your problems. Lord Ganesha is an embodiment of wisdom, virtue, and knowledge. Hence, the supreme deity is known to bestow you with health, wealth, and happiness.
As Sankashti Chaturthi is observed every Lunar month, in each month God Ganesha is worshipped with different Peeta (Lotus petals) and names. There is a total of 13 vrats, with each vrat having a specific purpose and story, known as 'vrat Katha. Therefore there are 13 'vrat Katha in total, one for every month and the last Katha is for 'adika' that is the one extra month that comes every four years in the Hindu calendar.
Difference between Sankashti Chaturthi and Vinayaka Chaturthi
A lunar month comprises two fortnights. The fortnights can be divided into the dark half of the lunar month (Krishna Paksha) and the bright half of the lunar month (Shukla Paksha). The Chaturthi that arrives in the dark part is termed as Sankashti Chaturthi. While the Chaturthi that falls in the bright half is known as Vinayaka Chaturthi.
Sankashti Chaturthi fasting is observed for the deliverance from difficult times. While Vinayaka Chaturthi fasting is done for the salutations of Supreme Lord, Ganesha.
Sankashti Chaturthi is popular as Sankatahara Chaturthi, whereas Vinayaka Chaturthi is famous as Varada Vinayaka Chaturthi
The details of the Sankashti Ganapati puja for every month are given below
| | | |
| --- | --- | --- |
| Hindu Lunar Month | Name of Lord Ganesha | Name of peeta |
| Chaitra Masa | Vikata Maha Ganapati | Vinayaka Peeta |
| Vaishaka Masa | Chanakra Raja Ekadanta | Ganapati Srichakra Peeta |
| Jeshta Masa | Krishna Pingala Maha Ganapati | Sri Shakti Ganapati Peeta |
| Ashada Masa | Gajaanana Ganapati | Vishnu Peeta |
| Shravana Masa | Heramba Maha Ganapati | Ganapati Peeta |
| Bhadrapada Masa | Vignaraja Maha Ganapati | Vigneshwara Peeta |
| Ashweeja Masa | Vakrathunda Maha Ganapati | Bhuvaneshwari Peeta |
| Karthika Masa | Ganadipa Maha Ganapati | Shiva Peeta |
| Margashira Masa | Akuratha Maha Ganapati | Durga Peeta |
| Pushya Masa | Lambodara Maha Ganapati | Soura Peeta |
| Maga Masa | Dwijapriya Maha Ganapati | Samanya deva Peeta |
| Palguna Masa | Balachandra Maha Ganapati | Agama Peeta |
| Adika Masa | Vibhuvana Palaka Maha Ganapati | Doorva Bilva Patra Peeta |
The story of each of these vrat is unique for every month and is recited in that month alone. As per the Hindu scriptures, on this holy day, Lord Shiva declared the supremacy of His son, Sankashti(another name for Lord Ganesha) over other Gods, except Vishnu, Lakshmi, and Parvati.
From then onwards, Lord Sankashti is worshipped as the God of prosperity, good fortune, and freedom. It is believed that on the day of Sankashti Chaturthi, Lord Ganesha, for all His devotees, bestows His presence on Earth. The significance of Sankashti Chaturthi vrat is mentioned in the 'Bhavishaya Purana' and 'Narasimha Purana' and was also explained by Lord Krishna himself, to Yudhishtira, who is the eldest of all Pandavas.
Sankashti Chaturthi Name, Date & Muhurta for UK
Name
Date
Muhurata
Akhuratha Sankashti Chaturthi
January 2, 2021, Saturday
Pausha, Krishna Chaturthi
Begins – 03:39 AM, Jan 02
Ends – 02:52 AM, Jan 03
Sakat Chauth
Lambodara Sankashti Chaturthi
January 31, 2021, Sunday
Magha, Krishna Chaturthi
Begins – 02:54 PM, Jan 31
Ends – 12:54 PM, Feb 01
Dwijapriya Sankashti Chaturthi
March 2, 2021, Tuesday
Phalguna, Krishna Chaturthi
Begins – 12:16 AM, Mar 02
Ends – 09:29 PM, Mar 02
Bhalachandra Sankashti Chaturthi
March 31, 2021, Wednesday
Chaitra, Krishna Chaturthi
Begins – 09:36 AM, Mar 31
Ends – 06:29 AM, Apr 01
Vikata Sankashti Chaturthi
April 29, 2021, Thursday
Vaishakha, Krishna Chaturthi
Begins – 05:39 PM, Apr 29
Ends – 02:39 PM, Apr 30
Ekadanta Sankashti Chaturthi
May 29, 2021, Saturday
Jyeshtha, Krishna Chaturthi
Begins – 02:03 AM, May 29
Ends – 11:33 PM, May 29
Krishnapingala Sankashti Chaturthi
June 27, 2021, Sunday
Ashadha, Krishna Chaturthi
Begins – 11:24 AM, Jun 27
Ends – 09:46 AM, Jun 28
Gajanana Sankashti Chaturthi
July 26, 2021, Monday
Shravana, Krishna Chaturthi
Begins – 10:24 PM, Jul 26
Ends – 09:58 PM, Jul 27
Bahula Chaturthi
Heramba Sankashti Chaturthi
August 25, 2021, Wednesday
Bhadrapada, Krishna Chaturthi
Begins – 11:48 AM, Aug 25
Ends – 12:43 PM, Aug 26
Vighnaraja Sankashti Chaturthi
September 24, 2021, Friday
Ashwina, Krishna Chaturthi
Begins – 03:59 AM, Sep 24
Ends – 06:06 AM, Sep 25
Karwa Chauth
Vakratunda Sankashti Chaturthi
October 24, 2021, Sunday
Kartika, Krishna Chaturthi
Begins – 10:31 PM, Oct 23
Ends – 01:13 AM, Oct 25
Ganadhipa Sankashti Chaturthi
November 22, 2021, Monday
Margashirsha, Krishna Chaturthi
Begins – 04:56 PM, Nov 22
Ends – 07:25 PM, Nov 23
Akhuratha Sankashti Chaturthi
December 22, 2021, Wednesday
Pausha, Krishna Chaturthi
Begins – 11:22 AM, Dec 22
Ends – 12:57 PM, Dec 23
Sankashti Chaturthi Name, Date & Muhurta for UK
Rituals on Sankashti Chaturthi
The ritual ceremony is performed by the couples who observe the fast to get the blessings of the Lord
On the day of Sankashti Chaturthi, devotees get up early and put on clean clothes and dedicate the day to worshipping Lord Ganesha
The idol of Lord Ganesha is placed on a clean platform
The idol of Lord Ganesha is decorated with Durva grass and fresh flowers.
Special 'naivedya' comprising of modaks and other favorite eatables of Lord Ganesha is prepared as an offering.
The Sankashti puja is done in the evening, after seeing the moon.
The ritual begins with chanting the Ganesh mantra and reciting the stories or the Vrat Katha
Vakra-Tunndda Maha-Kaaya Suurya-Kotti Samaprabha I
Nirvighnam Kuru Me Deva Sarva-Kaaryessu Sarvadaa II
On the day of Sankashti Chaturthi, special puja rituals are also dedicated to Moon or Chandra God. This involves sprinkling water, Chandan (sandalwood) paste, consecrated rice, and flowers in the direction of the moon.
On this day it is auspicious to recite the 'Ganesha Ashtothra', 'Sankashtnashana sthothra', and 'Vakrathunda Mahakaya' to name a few. In fact, any other Vedic mantras dedicated to Lord Ganesha can be chanted.
Other usual Hindu puja rituals like lighting incense and reciting the Vedic mantras are also performed. After this, the devotees read the 'vrat Katha specific to the month. This is followed by an 'aarti' and later the prasad is distributed among all the devotees.
Fasting On Sankashti Chaturthi
Devotees observe a strict fast in the honor of their deity. Some people can also keep a partial fast. The fast is performed for the well-being and progeny of the family. The devotees must observe the fast from morning till evening. After the Ganesh puja, the moon god is sighted and offerings are made to the moon god. People need to abstain from daily food items but here are a few of the items that you can consume during the fast. . The observer of this fast can only devour fruits, vegetables, and roots of plants. The staple Indian diet on this day comprises peanuts, potatoes, and sabudana khichadi.
The fast is broken only after worshipping Lord Ganesha in the evening and sighting the moon.