November 25 2022
Satyanarayana Katha puja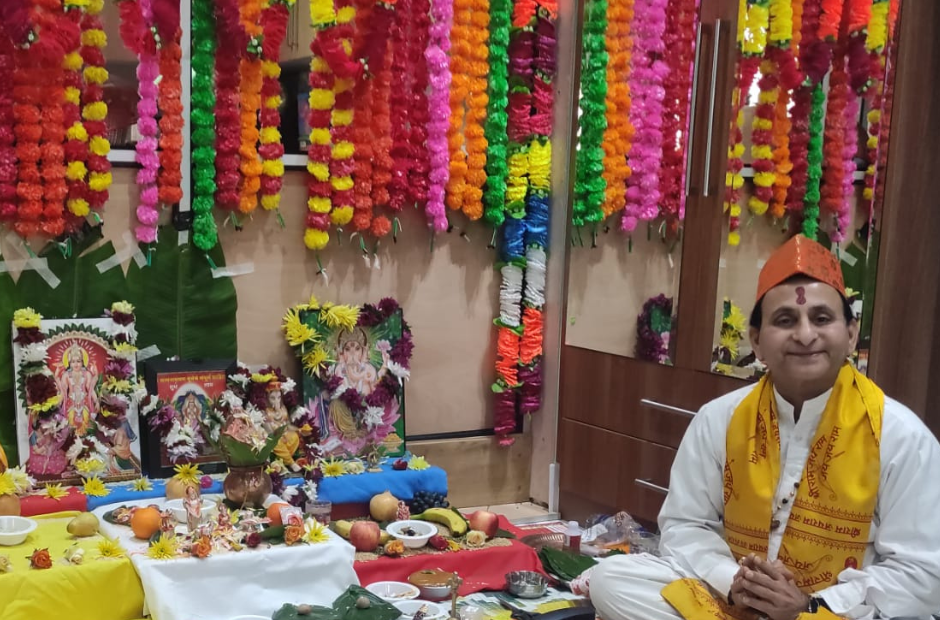 Here we have explained all about Satyanarayana Katha puja!!
Lord Satyanarayana is the other name for the Hindu God Lord Vishnu and he is considered the embodiment of eternal truth. Satyanarayana Katha puja is the most commonly performed ritualistic puja in Hindu homes. This puja has been performed in Hindu culture enthusiastically. Generally, Satyanarayana Katha puja is performed by a Hindu priest. because Hindu priests know all about Satyanarayana Katha puja vidhi, mantras, and aarti, The devotees should perform this puja with complete faith and devotion. The problems of the devotees resolve as they get the strength to get over the difficulties in life.
Significance of performing the Satyanarayana Katha puja
As stated above, any person can perform the Satyanarayan puja on any day without having to wait for a tithi. Nonetheless, the purpose of the puja is to invite as many people as possible, recite the Katha associated with it, and distribute the prasad (food offered as naiveidhya) to the Lord.
It is believed that one can get rid of all woes by keeping a vrat and performing the puja with devotion. Thus by doing so, the devotee can appeal to the Lord to shower his compassionate grace on him/her. And thus, he/she shall not only invite auspiciousness to his/her life but also make his/her guests feel blissful by sharing the benefits of the puja.
Anyone irrespective of caste, creed, age, and gender can conduct the puja at their home or workplace. It can also be performed either before the engagement ceremony or marriage. One can even do it before launching a new business or an initiative. Therefore, the Lord lays emphasizes bhakti (devotion) and not the stature, financial background, or caste of a devotee or the occasion.
This specific puja is meant for erasing all the barriers in society and teaming up as one unit to chant the name of God, who represents eternal truth.
Who is Lord Satyanarayan?
Lord Satyanarayan is a manifestation of Shri Vishnu, who is also known as Narayan, the one who symbolizes eternal truth. This embodiment of the Lord represents truth and truth alone. Therefore, one cannot ignore the repercussions of embracing falsehood, deceit, or hatred.
Benefits of performing Satyanarayana Katha puja
Performing Satyanarayan puja at home brings success and prosperity.
People who do this puja can accomplish their goals and fulfill their aspirations.
It improves the physical and mental health of individuals drastically.
It helps devotees to enjoy their material life and increase overall family prosperity too.
It removes all sins from the past life.
It is done for inner peace and happiness.
This worship is also beneficial for fixed marriage as early as possible and also for pleasant marriage.
It clears the negativity surrounding oneself and grants optimism.
The Satyanarayan Puja unites family and friend's together, encouraging harmony on earth.
It emphasizes worldwide happiness and unity. This puja protects one from evil and keeps one on the path of goodness and truth. It is usually performed using Kalash, banana leaves, fruits, betel leaf, kumkum, milk, tulsi leaves, Ganga water, dry fruits, etc.
Why this puja is so popular among Hindu devotees?
There are many reasons for the popularity of this puja. It is one of the very common Pujas which is performed in every Hindu household. This puja is the purest example of devotion, sincerity, and good faith. The intentions of devotees should be true and one can gain the blessings of Lord Satyanarayana.
When is Satyanarayana Katha puja done?
Usually, the Satyanarayan Puja is done on the special full moon day, which is called Purnima, of every month.
It can be done on Ekadasi – the eleventh day after the full moon.
On Kartik Purnima.
On solar eclipse day.
On Vaisakha Purnima.
On Sankranti.
While those special days are common beliefs in people's minds, there is no specific date or definite vidhi for this puja performance.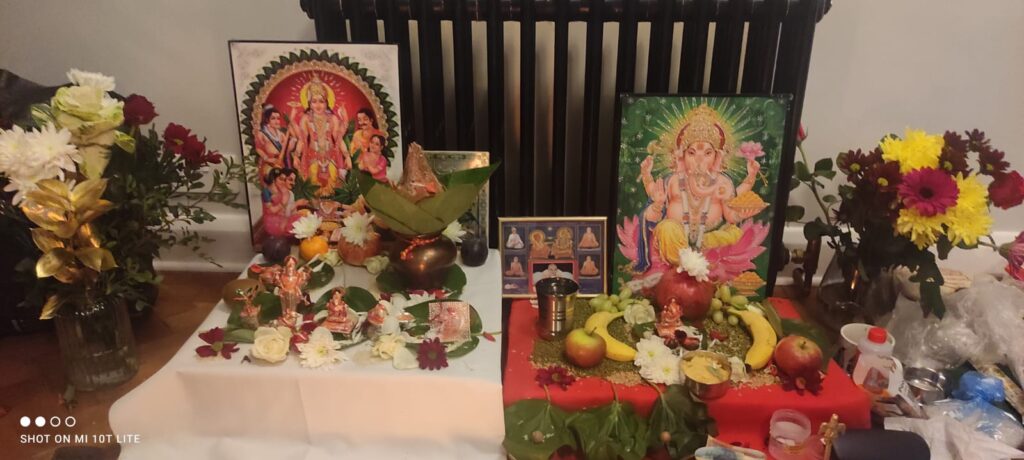 When to Perform Satyanarayan Puja
Generally, the Satyanarayan puja is done before major life occasions, such as housewarming or marriage ceremonies. The ritual may be performed at any time of day. Usually, this puja is done on Purnima's eve, or every month's full moon day. It can also be done after the new moon or full moon, Vaisakha Purnima, Kartika Purnima, Sankranti, or on the day of the solar eclipse on Ekadasi or the 11th day after. Nevertheless, even at certain times of the year, people perform the Satyanarayan puja without emphasizing those specific days.
The ritual is performed mainly on various special occasions and at the time of attainment. It is one way of offering the Lord your gratitude on occasions such as graduation or a new job.
It is believed that for the devotees who observe Shri Satyanarayan fast on every Purnima, Shri Satyanarayan blesses them with happiness, and prosperity and fulfills all the desired wishes of devotees. The devotees must chant or listen to Shree Hari Stotram to remove obstacles from their life.

Mantra for Satyanarayana Katha puja

"Om Namo Bhagvate Vasudevaye"
Procedure For Satyanarayan Puja
First of all, invite the best Hindu priest to perform Satyanarayana Katha puja. after that Hindu priest will guide you on what you need to make in prasad, the puja material you need for Satyanarayana Katha puja. if you are Living in Uk, then I will Highly recommend the best Hindu priest in Uk for Satyanarayana Katha puja: +44 079 0373 5365
On puja day, devotees have to observe fasting until the puja is over. The purpose of fasting is to ensure that no negative thoughts or desires come to mind before, during, or after the puja.
Once the puja is completed, devotees can seek the blessings of Lord Satyanarayan and break their fast by taking prasad.
Which Prasad Is Offered For Satyanarayan Puja?
Sheera or Halwa made with Rava, Sugar, Ghee, Milk, and Dry fruits is offered for Satyanarayan Katha puja.
worships him with full devotion and sincerity, and all his wishes are fulfilled. At the same time, his family always leads a happy life.
The most important was the Hindu priest's explanation that the Satyanarayan Puja is not just about fasting on the day, reciting the mantras, and having a get-together with near and dear ones. But it is about inculcating, following, and practicing the "path of truth" in our daily lives which is guided by a Hindu priest.
The petition to God finishes up with Aarti and appreciation contemplation!