January 24 2022
Maha Shivratri 2022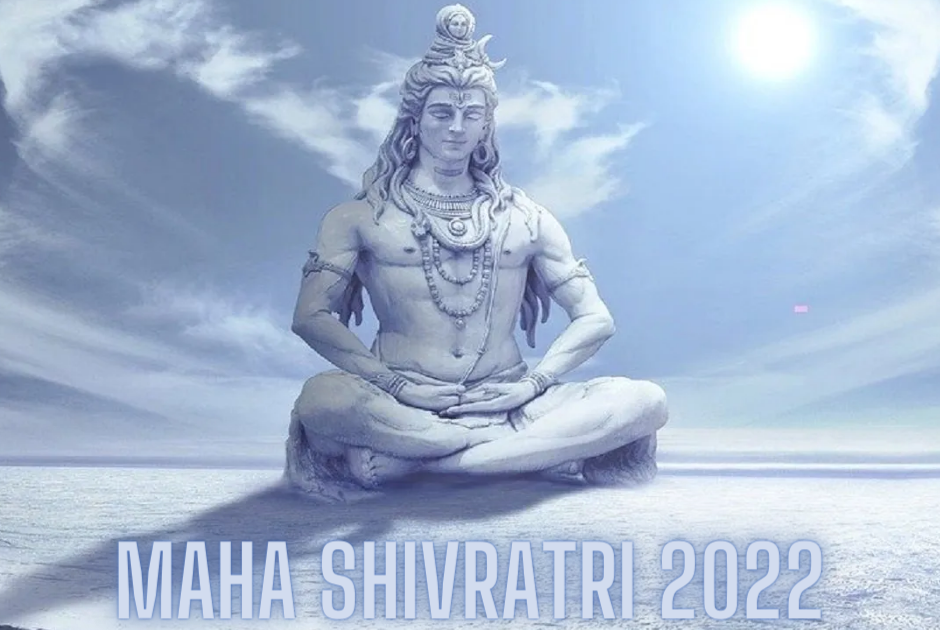 Today we will discuss Maha Shivratri 2022 will cover the below points about Maha Shivratri 2022 !!
Maha Shivratri Date & Puja Muhurt 2022 in Uk
What is Maha Shivratri?
Maha Shivratri Puja Vidhi
What is Rudrabhishek Pooja? Learn its benefits on Maha shivaratri and the complete method of doing it at home
Shiva Mantras
Shiva Ashtottara Shatanamavali – 108 Names of Shiva
Shri Rudrashtakam & Rudrashtakam Benefits
Shiv chalisa
Shiva Kshama Prarthana Mantra
Shree Shiv shankar Aatri
Maha Shivratri Date & Puja Muhurt 2022 in Uk
Maha Shivaratri on Tuesday, March 1, 2022
Nishita Kaal Puja Time – 11:59 PM to 12:48 AM, Mar 02
Ratri First Prahar Puja Time – 06:20 PM to 09:22 PM
Ratri Second Prahar Puja Time – 09:22 PM to 12:24 AM, Mar 02
Ratri Third Prahar Puja Time – 12:24 AM to 03:25 AM, Mar 02
Ratri Fourth Prahar Puja Time – 03:25 AM to 06:27 AM, Mar 02
What is Maha Shivratri?
Maha Shivaratri is the night when Shiva is said to have performed the Tandava Nritya, or the dance of primordial creation, preservation, and destruction. According to believers, this saved the world from destruction. Hindu scholars say Maha Shivaratri was the day when Shiva drank poisonous negativity to protect the world.
Maha Shivratri is observed to mark a remembrance of 'overcoming darkness and ignorance in life and the world. Unlike most festivals, is celebrated at night and is a solemn event.
Shivaratri is also when Goddess Parvati and Lord Shiva married again.
The festival is principally celebrated by offerings of Bael (Bel Tree) leaves to Lord Shiva, all-day fasting, and an all-night-long vigil.
On Maha Shivratri, "Om Namah Shivaya", the sacred mantra of Shiva, is chanted through the day in Shiva temples. Special Puja is held at homes and temples by a Hindu priest. Hindu priests can guide you to perform this puja at the temple. you can get more blessings from God if you are performing this puja by a Hindu priest, as a Hindu priest has a blessing from God to do all puja.
Maha Shivratri Puja Vidhi 2022
Shodashopachara puja vidhi:
The Maha Shivratri puja is performed during Nishtita Kaal. The Vrati must take a bath before performing the puja. If you would like to perform this puja by a Hindu priest you can call and ask them about this puja. A Hindu priest will help you and guide you more. Check out the Shodashopachara puja vidhi (16 rituals) below:
Dhyana – Connect your inner self with the deity.
Asana – Respectfully place Lord Shiva's idol or the Shiva Linga on a chowki (a wooden platform) covered with a piece of unused white cloth. Light an oil lamp.
Padya – Sprinkle some water on the Lord's feet.
Arghya – Offer water to the Lord.
Achaman – Pour some water on your right palm with an udrani and consume it.
Snana – Sprinkle some water on the deity. You may use water, milk, Gangajal, honey, curd etc., for the Abhishek if the idol is made of metal or a Shiva Linga).
Vastra – Offer a fresh piece of white cloth to the deity. You may even offer a piece of Kalava.
Yagnopaveeth – Offer the sacred Janeu and Akshat to the Lord
Gandha – Offer Chandan paste or natural perfume
Pushpa – Offer Datura flowers, Vilva leaves (Bel Patra) etc
Dhoop – Offer incense sticks (agarbatti/ dhoop)
Deep – Offer an oil lamp
Naivedhya – Offer bhog to God. It could consist of fruits or any sattvic recipe that you have prepared. (You may also offer the Tamboolam, which consists of paan, supari, one brown coconut broken into two, dakshina, banana and/or some fruits)
Pradakshina or Parikrama/ circumambulate – stand up on your feet and turn around from your right.
Do the Aarti.
Pushpanjali – Conclude the puja by offering flowers and doing pranam.
What is Rudrabhishek Pooja? Learn benefits on Maha Shivaratri and the complete method of doing it at home
Maha Shivaratri is also known as the 'Greatest Night of Lord Shiva'. This is one of the most auspicious days for Hindus, as Lord Shiva and Goddess Parvati were married on this day. To seek his blessings, devotees fast and perform Rudrabhishek.
Lord Shiva, also popularly known as Mahadev and 'the destroyer of the world', is one of the three Trimurti. He is usually worshipped in the anionic form of lingam. The best form of worshiping Lord Shiva is by doing Shivling Puja and the only correct way of Shivling puja is by offering the following items in chronological order:
Learn the ingredients and method of Rudrabhishek here …
According to Hindu mythology, it is auspicious to perform Rudrabhishek on Mahashivaratri day, as it removes all evils and negativity from life. In addition, it removes the defects of the position of the planets in the zodiac. This is one of the sacred rituals to please Shiva, also known as Rudra.
Benefits of Rudrabhishek
– Defects are removed
– Success in education, job, and career
– The arrival of happiness in the house
– Build a harmonious relationship
– Bringing peace and harmony to the residence
– Elimination of health problems
– Elimination of financial difficulties
How to do Rudrabhishek at home in Maha Shivratri 2022?
1. Rudrabhishek Pooja material
Shivling – A piece of new cloth to cover the outpost – Datura, vine leaves, canary flowers, white flowers, and roses – Betel nut, cloves, and cardamom – Incense / Agarbatti – Durva- Day- Kapoor for Aarti – Ashes – Sandalwood – Janeu- Intact- Offerings- Pure ghee- Raw milk- Fruit – Panchamrut – Coconut – A large tray for anointing- Horny- Kalava- Punch leaves- Water- Ganges water – A silver or copper plate for holding Shiva linga
2. Rudrabhishek Pooja Vidhan
Place a silver or copper plate on a wooden post and place a Shivling on it.
The pointed end of Shivling should be towards the north.
Light the lamp with pure ghee and place it on the right side of Shivling.
Sit on the pedestal facing northeast while the Shivling is facing north.
Both men and women should cover their heads while worshiping.
While chanting Om Keshavaya Namah, Umm Narayanaya Namah, Umm Madhavaya Namah, and Umm Hrishikeshay Namah do Aachaman.
Before starting worship, invoke Lord Ganesha, Lord Indra, and your deity and seek their blessings.
While invoking the deities, sprinkle Ganga water on your asanas and yourself for purification.
Now while chanting Om Namah Shivaya, place the bell letter on the Shivling.
Now, gently move the Shivling from the outpost to a large tray. Please note, place Shivling on Belpatra before performing Rudrabhishek.
Start the ritual by applying tilak, chants 'Om Namah Shivaya', and offering some intact water.
Now offer Panchamrit. Gently place it on the Shivling.
Then offer water and Akshat, then anoint with sandalwood water.
Now, offer water and Akshat, then offer flowers.
Then offer raw milk then Gangajal.
Now, gently clean the Shivling and move it back to the plate in the wooden post. Please note, keep the Shivling on the bell letter.
Gently wipe the Shiva linga with a clean cloth.
Dedicate clothing, Janeu.
Apply sandalwood with three fingers and then offer Akshat.
Now, offer vine leaves, Bhasma, Durva, and flowers. Then burn incense, then do Aarti.
Then while sprinkling some water, offer fruits, Panchamrit, betel leaf, betel nut, cloves and cardamom, coconut, Dakshina, as offerings.
PLEASE NOTE: While making all the prasad, keep chanting Om Namah Shivaya. Conclude the pooja by chanting Maha Mrityunjaya Mantra and Aarti with Kapoor.
Rudrabhishek Puja Maha Shivratri 2022
Rudra is another name of Lord Shiva. Just like Mahadev, Shankar, Bhole Nath Shivay, and so on, Rudra is extremely famous as the name of Lord Shiva.
The 6 special types of Rudrabhishek puja on Maha Shivratri 2022
Many devotees believe that instead of doing a regular puja or an ordinary puja, if a puja is done specially, then there are more chances of receiving love and blessings from God. In the case of Rudrabhishek puja too, there 6 specialties. Let's get to them one by one.
Jal Abhishek
According to holy books, if Jal abhishek is done the Lord Shiva rewards with good vridhti and fulfills one's desires. Vrishti means more water.
Dudh abhishek
If a devotee pours milk on the shivling and worships him then, it is believed that he gets longevity as a reward.
Shahad Abhishek
Shahad means honey in Hindi. If a devotee worships the Shivling with honey then he can live his life freely and happily. He is freed from all of life's troubles and misfortunes.
Panchamrit Abhishek
Panchamrit is blended with 5 different elements namely milk, curd, sugar candy, honey, and ghee. These 5 elements together form the panchamrit. They are poured on the Shivling and Lord Shiva is worshipped. It is believed that the devotee is blessed with wealth and prosperity.
Ghee Abhishek
This prevents any form of illness or physical problems from falling on the devotee.
Dahi Abhishek
This helps a childless couple to have a child.
If you want to perform puja at your Home by a Hindu priest then you can call to Hindu priest ketul Joshi.
Shiva Mantras
1. Shiva Moola Mantra
ॐ नमः शिवाय॥
Om Namah Shivaya॥
2. Maha Mrityunjaya Mantra
ॐ त्र्यम्बकं यजामहे सुगन्धिं पुष्टिवर्धनम्
उर्वारुकमिव बन्धनान् मृत्योर्मुक्षीय मामृतात्॥
Om Tryambakam Yajamahe Sugandhim Pushti-Vardhanam
Urvarukamiva Bandhanan Mrityormukshiya Mamritat॥
3. Rudra Gayatri Mantra
ॐ तत्पुरुषाय विद्महे महादेवाय धीमहि
तन्नो रुद्रः प्रचोदयात्॥
Om Tatpurushaya Vidmahe Mahadevaya Dhimahi
Tanno Rudrah Prachodayat॥
Shiva Ashtottara Shatanamavali – 108 Names of Shiva :-
1) Om Shivaya Namaha
2) Om Mahe-shwaraya Namahaa
3) Om Shambhave Namahaa
4) Om Pinaakine Namaha
5) Om Sasi-shekha-raya Namaha
6) Om Vama-devaya Namaha
7) Om Virupakshaya Namaha
8) Om Kapardhine Namaha
9) Om Nila-lohitaya Namaha
10) Om Shankaraya Namaha
11) Om Shula-panine Namaha
12) Om Khatvamgene Namaha
13) Om Vishnu-vallabhaya Namaha
15) Om Sipi-vistaya Namaha
15) Om Ambika nadhaya Namaha
16) Om Srikantaya Namaha
17) Om Bhakta-vastalaya Namaha
18) Om Bhavaya Namaha
19) Om Sharwaya Namaha
20) Om Trilo-keshaya Namaha
21) Om Siti-kantaya Namaha
22) Om Siva-priyaya Namaha
23) Om Ugraya Namaha
24) Om Kapaline Namaha
25) Om Kaomarine Namaha
26) Om Amdha-kasura-sudanaya Namaha
27) Om Ganga-dharaya Namaha
28) Om Lalaa-takshaya Namaha
29) Om Kaala-kalaya Namaha
30) Om Kripa-nidhaye Namaha
31) Om Bheemaya Namaha
32) Om Parashu-hastaya Namaha
33) Om Mruga-panine Namaha
34) Om Jata-dharaaya Namaha
35) Om Kailasa-vasine Namaha
26) Om Kavachine Namaha
37) Om Katoraya Namaha
28) Om Tripuran-takaya Namaha
29) Om Vrushankaya Namaha
40) Om Vrusha-bharudaya Namaha
41) Om Bhasmo-dhulitha vigrahaya Namaha
42) Om Sama-priyaaya Namaha
43) Om Sarwamayaaya Namaha
44) Om Traemurthaye Namaha
45) Om Anishwaraya Namaha
46) Om Sarwagnyaya Namaha
47) Om Paramatmane Namaha
48) Om Soma-suryagni-lochanaya Namaha
49) Om Havishe Namaha
50) Om Yagnya-mayaaya Namaha
51) Om Somaya Namaha
52) Om Pancha-vaktraya Namaha
53) Om Sada-shivaya Namaha
54) Om Vishveshwa-Raya Namaha
55) Om Virabhadraya Namaha
56) Om Gana-Madhya Namaha
57) Om Praja-pataye Namaha
58) Om Hiranya-retaya Namaha
59) Om Durdharshaya Namaha
60) Om Girishaya Namaha
61) Om Giree-shaya Namaha
62) Om Anaghaya Namaha
63) Om Bhujanga-bhusha-naya Namaha
64) Om Bhargaya Namaha
65) Om Giri-dhanvine Namaha
66) Om Giri-priyaaya Namaha
67) Om Krutti-vasaya Namaha
68) Om Pura-rataye Namaha
69) Om Bhagavaye Namaha
70) Om Pramadha-dipaya Namaha
71) Om Mrutyumjayaya Namaha
72) Om Shukshma-tanave Namaha
73) Om Jagadvayapine Namaha
74) Om Jagad-gurave Namaha
75) Om Vyoma-kashaya Namaha
76) Om Mahasena-janakaya Namaha
77) Om Charu-vikramaya Namaha
78) Om Rudraya Namaha
79) Om Bhuta-pataye Namaha
80) Om Sthanane Namaha
81) Om Ahirbhudnyaya Namaha
82) Om Digamba-raya Namaha
83) Om Ashta-murthaye Namaha
84) Om Anekat-maya Namaha
85) Om Satvikaya Namaha
86) Om Shudha-vigrahaya Namaha
87) Om Shashwataya Namaha
88) Om Khanda-parashave Namaha
89) Om Ajaaya Namaha
90) Om Pashavimo-chakaya Namaha
91) Om Mrudaya Namaha
92) Om Pashu-pataye Namaha
93) Om Devaya Namaha
94) Om Maha-devaya Namaha
95) Om Avya-yaya Namaha
96) Om Haraye Namaha
97) Om Pusha-damta-bhethre Namaha
98) Om Avya-graya Namaha
99) Om Dakshadwara-haraaya Namaha
100) Om Haraya Namaha
101) Om Bhaganetrabhitre Namaha
102) Om Avya-ktaya Namaha
103) Om Saha-srakshaya Namaha
104) Om Saha-srapadave Namaha
105) Om Apavarga-pradaya Namaha
106) Om Anantaya Namaha
107) Om Tarakaya Namaha
108) Om Para-meshwaraya Namaha
Shri Rudrashtakam & Rudrashtakam Benefits
Rudrashtakam Benefits
It is said that the daily recitation of Shiv Rudrashtakam in the morning and in the evening for seven days (continuously) can help you overcome your enemies. However, one should chant Shri Rudrashtakam with faith.
Whoever reads or just listens to the Rudrasktakm gets blessings from Lord Shiva because reading Rudra Ashtakam with devotion, delights Lord Shiva.
Recitation of Rudrashatak on regular basis brings good luck and keeps you calm and delighted from inside. It also nurtures our inner strength and fulfills our desires. Anybody who reads Rudrashtaka with full devotion gets liberated of the sins he accumulated over many births.
Chanting Rudrashtakam brings happiness, wealth, and peace and protects against evils. Its chanting reduces anxiety and fear, and we feel happy and protected.
Overall, chanting the Shiv Rudrashtakam for at least 108 days gives remarkable results. It is even believed that the chanting of Shri Rudrashtakam ensures your visit to "Shiva lok" (abode of Lord Shiva). However, you need to perform good deeds. Last but not least, the chanting of Shiv Rudrashtakam gets you the blessings of Lord Shiva.
Shri Rudrashtakam
Namaam-Iisham-Iishaana Nirvaanna-Rupam
Vibhum Vyaapakam Brahma-Veda-Svarupam ।
Nijam Nirgunnam Nirvikalpam Niriiham
Cidaakaasham-Aakaasha-Vaasam Bhaje-Aham ॥1॥
Niraakaaram-Ongkara-Muulam Turiiyam
Giraa-Jnyaana-Go-Atiitam-Iisham Giriisham
Karaalam Mahaakaala-Kaalam Krpaalam
Gunna-Aagaara-Samsaara-Paaram Nato-Aham ॥2॥
Tussaara-Adri-Samkaasha-Gauram Gabhiram
Mano-Bhuuta-Kotti-Prabhaa-Shrii Shariiram ।
Sphuran-Mauli-Kallolinii Caaru-Ganggaa
Lasad-Bhaala-Baale-Indu Kanntthe Bhujanggaa ॥3॥
Calat-Kunnddalam Bhruu-Sunetram Vishaalam
Prasanna-Aananam Niila-Kannttham Dayaalam ।
Mrga-Adhiisha-Carma-Ambaram Munndda-Maalam
Priyam Shangkaram Sarva-Naatham Bhajaami ॥4॥
Pracannddam Prakrssttam Pragalbham Pare-Iisham
Akhannddam Ajam Bhaanu-Kotti-Prakaasham ।
Tryah-Shuula-Nirmuulanam Shuula-Paannim
Bhaje-Aham Bhavaanii-Patim Bhaava-Gamyam ॥5॥
Kalaatiita-Kalyaanna Kalpa-Anta-Kaarii
Sadaa Sajjana-Aananda-Daataa Pura-Arii ।
Cid-Aananda-Samdoha Moha-Apahaarii
Prasiida Prasiida Prabho Manmatha-Arii ॥6॥
Na Yaavad Umaa-Naatha-Paada-Aravindam
Bhajanti-Iha Loke Pare Vaa Naraannaam ।
Na Taavat-Sukham Shaanti Santaapa-Naasham
Prasiida Prabho Sarva-Bhuuta-Adhi-Vaasam ॥7॥
Na Jaanaami Yogam Japam Naiva Puujaam
Natoham Sadaa Sarvadaa Shambhu-Tubhyam ।
Jaraa-Janma-Duhkhau-Agha Taatapyamaanam
Prabho Paahi Aapanna-Maam-Iisha Shambho ॥8॥
Rudraassttaka-Idam Proktam Viprenna Hara-Tossaye ।
Ye Patthanti Naraa Bhaktyaa Tessaam Shambhuh Prasiidati ॥
॥ Eti Shri Goswami Tulasidas Kratm Shri Rudrashtakam Sampoornam ॥
Meaning of Rudrashtakam
O Moksharoop, Vibhu, Vyapak Brahman, Vedasvarup Ishandisha's God and Swami of all Shivaji, I greet you. Located in its own form, without distinction, without desire, conscious, sky form Shivaji I greet you.
I greet God from the formless, the origin of Omkar, the trumpet voice, beyond knowledge and senses, Kailashpati, Viral, even the time of Mahakala, Kripalu, the abode of virtue, the world.
Jo and Himachal are fair-skinned, whose body has the light and splendor of serious Cupid, on whose head sits the beautiful river Gangaji, on whose forehead is adorned the moon of II and in his throat is adorned with the serpent.
Jinkens have Kundal Shobha. There are beautiful eyebrows and wide eyes, which are cheerful, blue-collar, and kind. Lions wear leather garments and headgear, I worship Shri Shankarji, the beloved of all and the Nath of all.
I worship Shri Shankarji, the husband of Bhavani, who holds the trident in the amazing, the best, the glorious, the God, the unbroken, the unknown, having the same light as the original sun, the one who eliminates the three kinds of prongs, the one who is received by the senses.
Beyond the arts, in the form of welfare, the one who destroys, the one who always gives pleasure to the gentlemen, the enemy of Tripurasur, Sachidanandaghan, the one who defeats the infatuation, the one who puts the mind to death, O Lord, be pleased, be pleased.
As long as human beings do not chant the lotus feet of Sri Parvatiji's husband, happiness and peace are not found in this world or in the hereafter and their sufferings are not destroyed. So rejoice, O inhabitant of the heart of all living beings.
I know neither yoga, nor chanting, nor worship. O Shambho, I always greet you. Hey love Burning with the pain of old age and birth pain made me sad or sad. O Shambho, I greet you.
Bholenath is especially pleased with the people who recite this hymn with devotion.
Shiv chalisa-Maha Shivratri 2022
॥ Doha॥
Jai Ganesh Girija Suvan,
Mangal Mul Sujan।
Kahat Ayodhya Das Tum,
Dehu Abhaya Varadan ।।
॥ Chaupaai ॥
Jai Girija Pati Dinadayala,
Sada Karat Santan Pratipala।
Bhaala Chandrama Sohat Nike,
Kanan Kundal Nagaphani Ke।।
Anga Gaur Shira Ganga Bahaye,
Mundamala Tan Chhara Lagaye।
Vastra Khala Baghambar Sohe,
Chhavi Ko Dekha Naga Muni Mohe।।
Maina Matu Ki Hvai Dulari,
Baama Anga Sohat Chhavi Nyari।
Kara Trishul Sohat Chhavi Bhari,
Karat Sada Shatrun Chhayakari।।
Nandi Ganesh Sohain Tahan Kaise,
Sagar Madhya Kamal Hain Jaise।
Kartik Shyam Aur Ganarau,
Ya Chhavi Ko Kahi Jata Na Kauo।।
Devan Jabahi Jaaya Pukara,
Tabahi Dukha Prabhu Aap Nivara।
Kiya Upadrav Tarak Bhaari,
Devan Sab Mili Tumahi Juhari।।
Turata Shadanana Aap Pathayau,
Lavanmesh Mahan Mari Girayau।
Aap Jalandhara Asura Sanhaaraa,
Suyash Tumhara Vidit Sansaaraa।।
Tripurasur Sana Yudha Machaayi,
Sabhi Kripakar Lina Bachaayi।
Kiya Tapahin Bhagiratha Bhaari,
Puraba Pratigya Tasu Puraari।।
Danin Mahan Tum Sama Kou Nahin,
Sevak Astuti Karat Sadahin।
Veda Nam Mahima Tab Gaayi,
Akatha Anaandi Bhed Nahin Payi।।
Pragat Udadhi Mantan Men Jvaalaa,
Jare Sura Sur Bhaye Vihaalaa।
Kinha Daya Tahan Kari Sahaayi,
Nilakantha Tab Naam Kahaayi।।
Pujan Ramchandra Jab Kinhaa,
Jit Ke Lanka Vibhishan Dinhaa।
Sahas Kamal Men Ho Rahe Dhaari,
Kinha Parikshaa Tabahin Puraari।।
Ek Kamal Prabhu Rakheu Joi,
Kamal- Nayan Pujan Chaha Soi।
Kathin Bhakti Dekhi Prabhu Shankar,
Bhaye Prasanna Diye Ichchhit Var।।
Jai Jai Jai Anant Avinaashi,
Karat Kripaa Sabake Ghat Vaasi।
Dushta Sakal Nit Mohin Sataavai,
Bhramat Rahe Mohin Chain Na Aavai ।।
Traahi Traahi Main Nath Pukaaro,
Yahi Avasar Mohi Aan Ubaaro।
Lai Trishul Shatrun Ko Maaro,
Sankat Se Mohin Aan Ubaaro।।
Mata Pita Bhrata Sab Koi,
Sankat Men Puchhat Nahin Koi।
Svaami Ek Hai Aash Tumhaari,
Aay Harahu Aba Sankat Bhaari।।
Dhan Nirdhan Ko Deta Sadaahin,
Jo Koi Janche So Phal Pahin।
Astuti Kehi Vidhi Karai Tumhaari,
Kshamahu Naath Aba Chuka Hamaari।।
Shankar Ho Sankat Ke Naashan,
Mangal Kaaran Vighna Vinaashan ।
Yogi Yati Muni Dhyan Lagaavain,
Naarad Shaarad Shisha Navavain ।।
Namo Namo Jai Namo Shivaaya,
Sura Brahmaadik Paar Na Paaya ।
Jo Yah Patha Kare Man Lai,
Tapar Hota Hai Shambhu Sahaai ।।
Riniyaan Jo Koi Ho Adhikaari,
Paatha Karai So Paavan Haari ।
Putra-hin Kar Ichchha Koi,
Nischaya Shiva Prasad Tehin Hoi ।।
Pandit Trayodashi Ko Laave,
Dhyaan Purvak Homa Karaave ।
Trayodashi Vrat Kare Hameshaa,
Taake Tan Nahin Rahe Kaleshaa ।।
Dhoopa Dipa Naivedya Chadhaavai,
Shankar Sammukh Paath Sunaavai।
Janma janma Ke Paap Nasaave,
Antavaasa Shivapur Men Paave ।।
KaheAyodhya Aasa Tumhaari,
Jani Sakal Dukha Harahu Hamaari।
॥ Doha ॥
Nitt NemKar Praatah Hi,
Paath Kataun Chaalisa ।
Tum Meri Manokaamanaa,
Poorn Karo Jagadish।।
Magasar Chhathi Hemant Ritu,
Samvat Chausath Jaan ।
Astuti Chaalisaa Shivahi,
Poorn Kin Kalyaan ।।
॥ It's Shree Shiv Chalisa॥
Kshama-Prarthana In Maha Shivratri 2022 (क्षमा-प्रार्थना)
After Mantra Pushpanjali offers apologies and asks for forgiveness to Lord Shiva while chanting following Kshama-Prarthana Mantra.
Shiva Kshama Prarthana Mantra
Avahanam Na Janami Na Janami Tavarchanam।
Pujam Chaiva Na Janami Kshamasva Maheshwarah॥
Anyatha Sharanam Nasti Tvameva Sharanam Mam।
Tasmatkarunayabhavena Rakshasva Parvatinathah॥
Gatam Papam Gatam Duhkham Gatam Daridrayameva Cha।
Agata Sukha Sampatih Punyachcha Tava Darshanat॥
Mantrahinam Kriyahinam Bhaktihinam Sureshwar!।
Yatpujitam Maya Deva Paripurnam Tadastu Me॥
Yadaksharapada Bhrashtam Matrahinam Cha Yadbhavet।
Tat Sarvam Kshamyatam Deva Prasida Nandikandharah॥
Har Har Har Mahadev is one of the most famous Aartis of Lord Shiva. This famous Aarti is recited on most occasions related to Lord Shiva.
॥ Aarti of Sri Shivshankarji ॥
Har Har Har Mahadev!
Satya, Sanatan, Sundar, Shiva is the lord of all.
Avikari avinashi, aaj antyami.
Har Har Har Mahadev!
Etc., eternal, anonymous, intellect, art.
Execution, formless, imperceptible, immovable, difficult.
Har Har Har Mahadev!
Brahma, Vishnu, Maheshwar, you are the trinity.
Karta, Bharta, Dharta, you are the killer.
Har Har Har Mahadev!
Protector, devotee, persuader, dear Audharani.
Witness, supreme doer, arrogant doer.
Har Har Har Mahadev!
Manimaya-Bhavan resident, Ati Bhogi Ragi.
Sada shmashan vihari, yogi vairagya.
Har Har Har Mahadev!
Chita bhasmatan trinayan, ayanmahakali.
Har Har Har Mahadev!
Phantom-Vampire-Susevit, yellow jatadhari.
Visan Victrupadhar, Rudra Pralayakari.
Har Har Har Mahadev!
Good-natured, surasidhar, shashidhar, sukhakari.
Atikaniya, Shantikar, Shivamuni man-hari.
Har Har Har Mahadev!
Nirguna, Saguna, Nirjan, Jagamaya Nitya Prabho.
Timeless only her! Timeless vibho
Har Har Har Mahadev!
Sat, Chit, Anand, Rasamaya, Krunamaya Dhata.
Prem-sudha-nidhi priyatam, Akhil Vishwa Trata.
Har Har Har Mahadev!
We are very poor, merciful! Charan-sharan dijai.
Make all the rules pure, adopt them.
Har Har Har Mahadev!